Are you looking for bowling leagues Dearborn Heights MI?
Good at bowling? Bad at bowling? Doesn't matter! All are welcome to join any of our more than 40 different, exclusive bowling leagues here at Oak Lanes Bowling Center. We have leagues for every age, ability, and skill level so you can even find the team that's right for you any day of the week. We have bowling leagues for skilled competitive players, as well as beginners and the hopelessly unskilled. We have bowling leagues for men, women, kids, seniors, and people with special needs. We even have bowling leagues for religious organizations and special interest groups. Don't see any bowling leagues you feel are the right fit for you? Just talk to a member of our staff about creating your own league so you can have fun with people you actually get along with! The most important thing to us is that you simply have a good time, and are able to get to know new people who can hopefully become your lifelong friends. Whether you hope to play just casually, or you really want to spark some competition, is really up to you. We just want to help – and we're certain being a part of one of our bowling leagues is just what you need to bring a little more thrill to your otherwise mundane life in Dearborn Heights!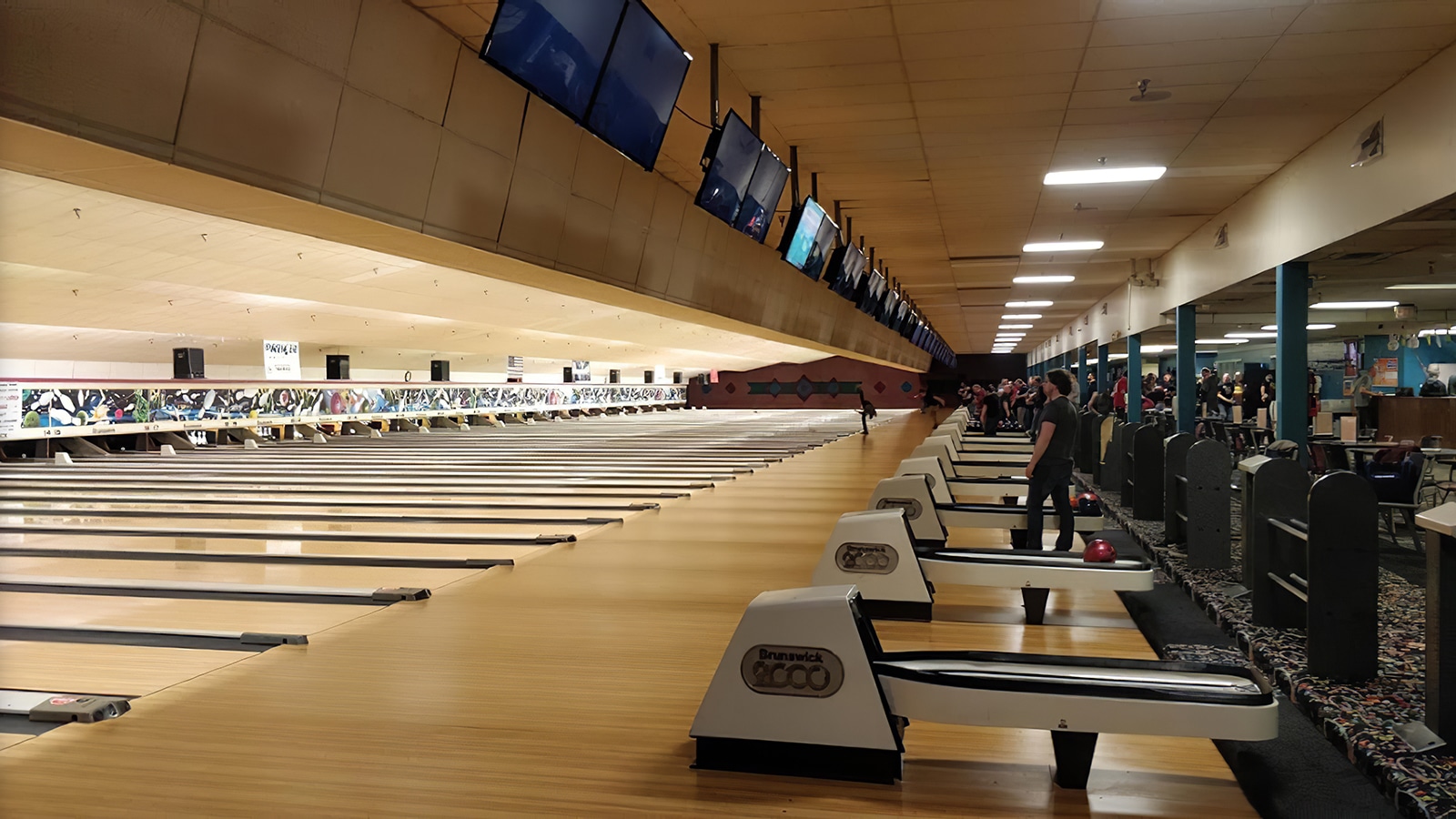 Bowling Leagues Dearborn Heights MI
At Oak Lanes Bowling Center, we provide healthy, wholesome fun for people of all ages, including offering some of the most inclusive bowling leagues anywhere near Dearborn Heights, MI. After all, while many people often confuse Dearborn and Dearborn Heights, locals know that between the two, Dearborn Heights offers the far less entertaining way of life. Quality of education, housing, and amenities might all be outstanding in Dearborn Heights, but when it comes to recreation there's just no comparison to its sister city to the east. Just keep in mind, if you really want to have some fun, you can always head west of Dearborn Heights to Westland as well. This is where our superior entertainment at Oak Lanes Bowling Center can be found, and all residents of Dearborn Heights and beyond are welcome. We have clean lanes, competitive bowling leagues, darts, trivia, shuffleboard, two bars, delicious food, a cozy lounge, and so much more to offer you. All you have to do in return is leave the comfort of your home in Dearborn Heights for just a little while. As soon as you do though, we're confident you'll have so much fun it won't be long before you're coming back again and again!
New 12-16 Week Fun Leagues
| Day | Time | League Name | Weeks | League Type | Starts | Download Flyer | Join |
| --- | --- | --- | --- | --- | --- | --- | --- |
| Monday | 7:00 PM | Lousy Bowlers League | 12 | Co-ed Teams of 4 | 9/25/23 @ 7pm | | Inquire to Join >> |
| Tuesday | 7:00 PM | Lousy Bowlers League | 12 | Co-ed Teams of 4 | 9/12/23 @ 7pm | | Inquire to Join >> |
| Wednesday | 6:30 PM | Lousy Bowler League | 12 | Co-ed Teams of 4 | 9/6/23 @ 6:30pm | | Inquire to Join >> |
| Sunday | 6:00 PM | Lousy Bowler League | 12 | Co-ed Teams of 4 | 10/8/23 @ 6:00pm | | Inquire to Join >> |
New Sport Shot Trio League
Returning Leagues
Day
Time
League Name
League Type
Starts
Join
Monday
07:00 PM
Lousy Bowlers League
(Every Bowler Receives a Custom Drilled Ball)
Adult/Co-ed
Teams of 4
9/25/23
Inquire to Join >>
Tuesday
07:00 PM
Lousy Bowlers League
(Every Bowler Receives a Custom Drilled Ball)
Adult/Co-ed
Teams of 4
9/12/23
Inquire to Join >>
Tuesday
07:00 PM
Tuesday Booty Bowlers
(Fun League - Casual, Slightly Competitive)
Adult/Co-ed
Teams of 4
9/5/23
Inquire to Join >>
Wednesday
06:30 PM
Lousy Bowlers League
(Every Bowler Receives a Custom Drilled Ball)
Adult/Co-ed
Teams of 4
9/6/23
Inquire to Join >>
Wednesday
06:30 PM
Lousy Bowlers 2.0
(Fun League - Casual, Slightly Competitive)
Adult/Co-ed
Teams of 4
9/6/23
Inquire to Join >>
Saturday
05:30 PM
Odd Couples
(Every Other Week League)
Adult/Co-ed
Teams of 4
9/9/23
Inquire to Join >>
Saturday
05:30 PM
Dirty Dozen
(Every Other Week League)
Adult/Co-ed
Teams of 4
9/16/23
Inquire to Join >>
Saturday
05:30 PM
Independent Raiders
(Every Other Week League)
Adult/Co-ed
Teams of 4
9/16/23
Inquire to Join >>
Saturday
06:15 PM
Ford Mustangs
(Once-a-Month League)
Adult/Co-ed
Teams of 4
9/9/23
Inquire to Join >>
Saturday
05:15 PM
Minds in the Gutter
(Once-a-Month League)
Adult/Co-ed
Teams of 4
9/23/23
Inquire to Join >>
Saturday
08:30 PM
Print Craft Mixed
(Every Other Week League)
Adult/Co-ed
Teams of 4
9/9/23
Inquire to Join >>
Saturday
08:30 PM
Good Time Saturday Night
(Every Other Week League)
Adult/Co-ed
Teams of 4
9/16/23
Inquire to Join >>
Sunday
06:00 PM
Lousy Bowlers League
(Every Bowler Receives a Custom Drilled Ball)
Adult/Co-ed
Teams of 4
10/8/23
Inquire to Join >>
Whether you are looking for beginner or experienced bowling leagues Dearborn Heights MI, call Oak Lanes today at (734) 422-7420, or simply fill out the form below: