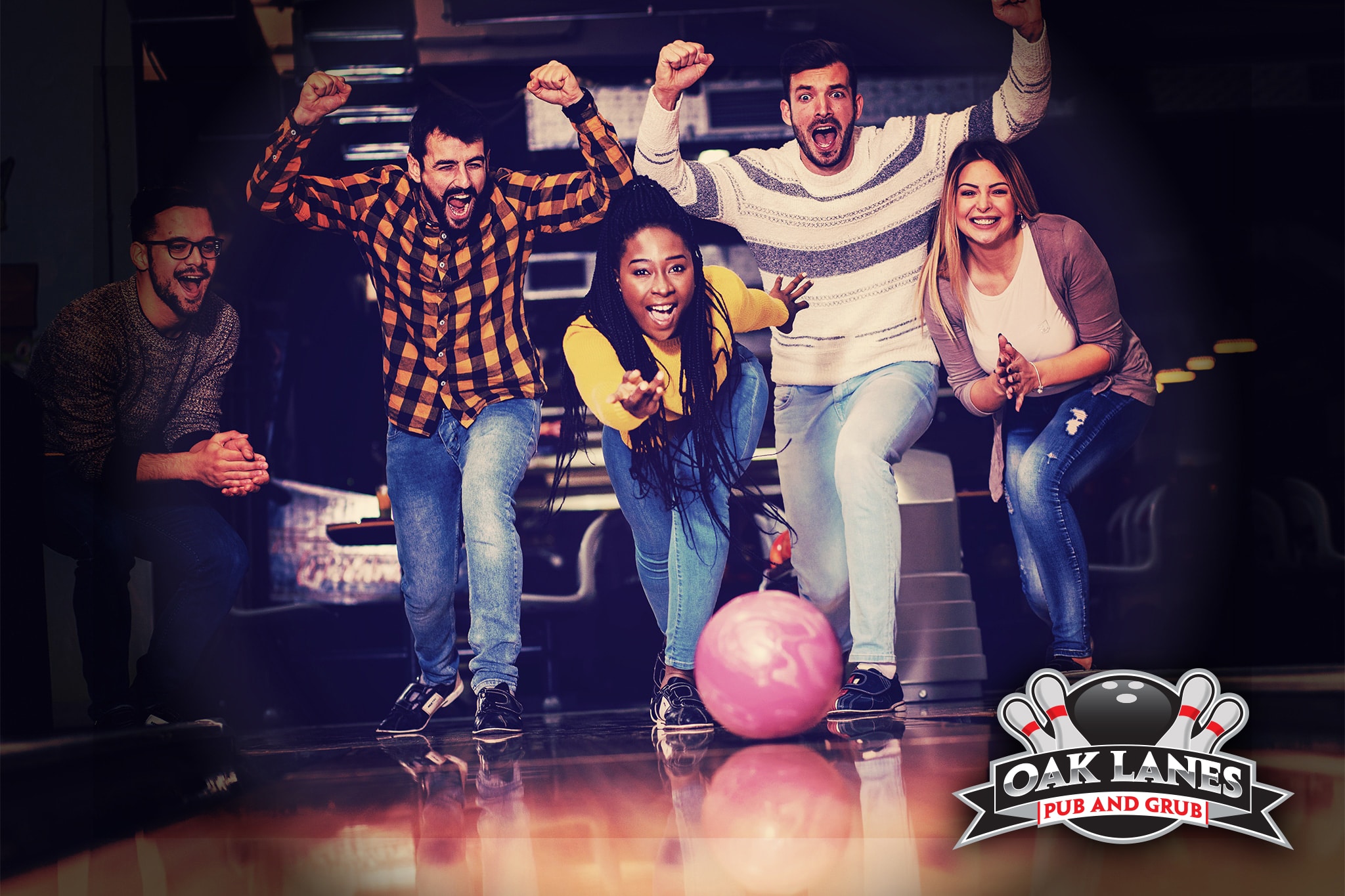 Why host your next holiday party at Oak Lanes Bowling Center? We'll tell you why!
Endless Entertainment
If you want to ensure all your employees, loved ones and guests, regardless of their age or interests, are able to relax, let their silly sides be seen, and have some good old fashion wholesome fun together, there simply isn't a better place than Oak Lanes to host your holiday party. We offer clean bowling lanes, shuffleboard, darts, live trivia, and more to entertain any size crowd, and our cheerful atmosphere just can't be beat!
Fantastic Food & Drinks
Don't feel like making all the food for your holiday party yourself, or spending the money to have everything catered for that matter? Don't worry about it! Oak Lanes has all the delicious food and beverages your party needs, and we're not just talking about pizza and soda (even though our pizza is highly acclaimed). With a full pub and grub lounge, we can offer your holiday party guests all kinds of tasty treats from our expansive menu, including salads, gourmet burgers, sandwiches, wraps, and more. Plus you and all adult guests will have full access to our two fully stocked bar areas.
Irreplaceable Memories
With a lot less attention being wasted on decorations and entertainers, your guests will be able to spend the holidays focusing on what truly matters: celebrating the season with one another. Our lighthearted games and fun are sure to help you make more memories than your heart can likely even hold!
Pick Your Package!
Although we can absolutely cater to any and all of your needs and desires specifically, we're still committed to making your holiday party planning as easy as possible by offering you a lineup of basic event packages at various price points ranging from $8-$12 per person for you to start with. If you have any questions, we advise you to speak directly with one of our entertainment specialists to see which party package might be right for you!
With Oak Lanes Bowling Center in charge of your holiday party, we're certain you and your guests will have so much fun you'll all feel like kids again. Take a chance on us this holiday season. Once you step inside and experience our unique ambiance, and feel the beat of our upbeat music, we guarantee you'll be filled with a nostalgic joy that has you anxious to come back again year after year for every major holiday and event in your life!