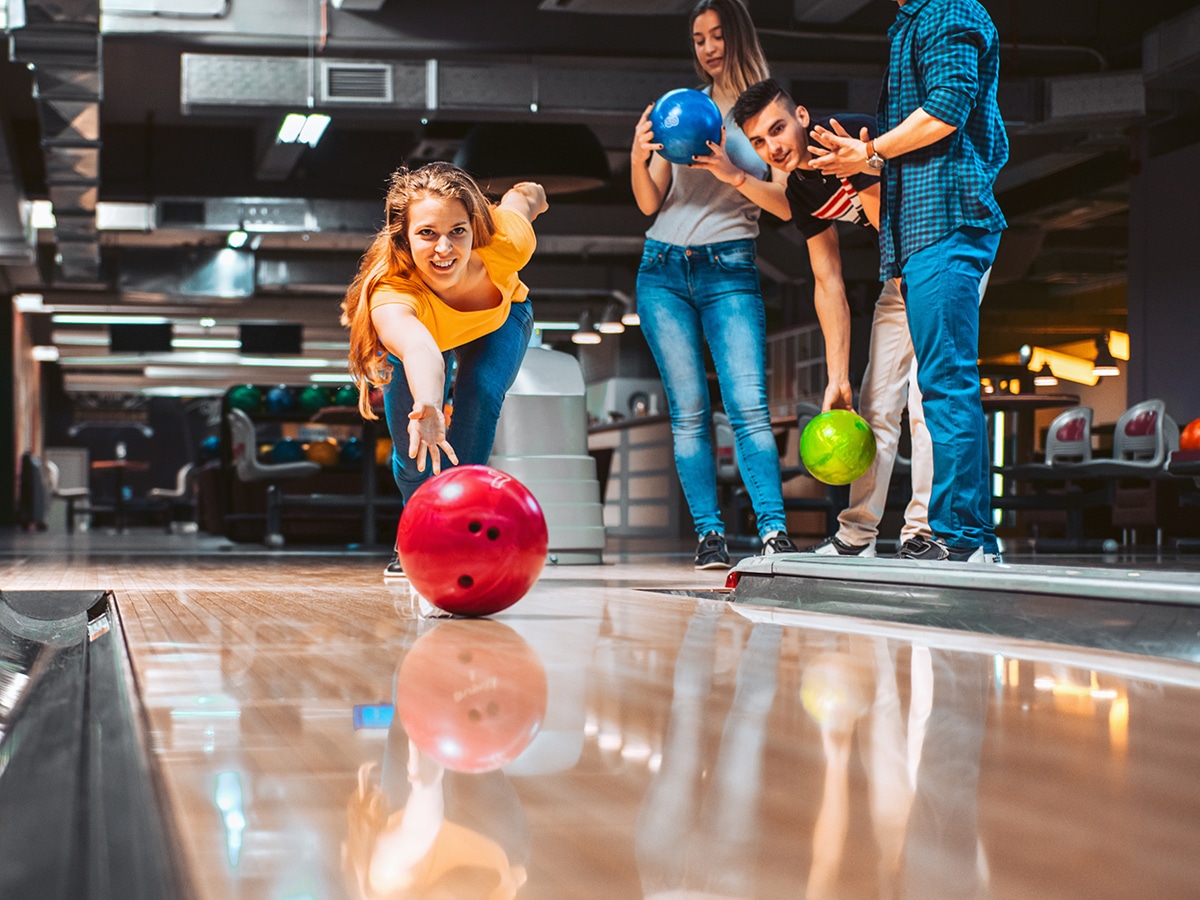 If you're not quite sure you're ready to join the competitive players in the big leagues just yet, let alone commit a full 32 weeks to being a member of a local fall/winter season bowling league, good news: Our entertainment leaders at Oak Lanes Bowling Center have created three new bowling leagues just for you! These bowling leagues only run for 12-16 weeks each, and are designed to cater to players who just want to focus on having some fun. So, whether you just want to get in a little extra practice before you go all in next season, or you just want to have something fun to look forward to every week, you can join a bowling league that best suits you!
Join Our Ladies & Gents FUN League! 
Our Ladies & Gents FUN League is a mixed league that runs for 16 weeks total. Each team must have no more than four bowlers, but can consist of any combination of men or women. The total cost is only $14 per person, per week, which qualifies you to bowl three games each week, and participate in jackpots, strike ball, and other fun games and opportunities. Anyone interested should sign up now, as the Ladies & Gents FUN League is set to officially begin September 20th at 7:00pm!
Join Our Just-4-Fun Bowling League!
Just want to have some fun? If so, our 16-week long Just-4-Fun Bowling League has what you're looking for. With smaller teams of four, made up of both men and women, and the chance to play three games a week for only $14 per person per week, you will really have the chance to get to know your teammates and make some lasting memories. Plus, you'll also be eligible to take advantage of our other strike ball, jackpots, and other opportunities. Just be sure you're signed up and ready to play by September 29th – the action starts at 7:00pm!
Join Our Lousy Bowlers League!
Really hesitant to join a bowling league at all because your skills leave something to be desired? Don't be shy! Our Lousy Bowlers League is designed exclusively for beginners and bad bowlers alike. It's only a 12-week season so you can take some time to figure out if it's something you really love and want to stick with. Mixed teams of four give you plenty of choices for potential partners. Plus, with the chance to bowl three games a week for only $14 per person, per week, you will have plenty of time to practice and develop new skills. By joining this league, you'll even get your very own custom drilled bowling ball just for being a brave sport and trying your best! Just be sure you're signed up and be ready to step out of your comfort zone by September 30th – the games begin at 6:30pm.
Whether you are looking for bowling, dartboards, shuffleboard, a pool table, great food, craft beer, trivia, Premier Bowler's Pro Shop, and more, stop into 8450 N. Middlebelt Rd. Westland, MI 48185 or call (734) 422-7420 to find out lane availability.